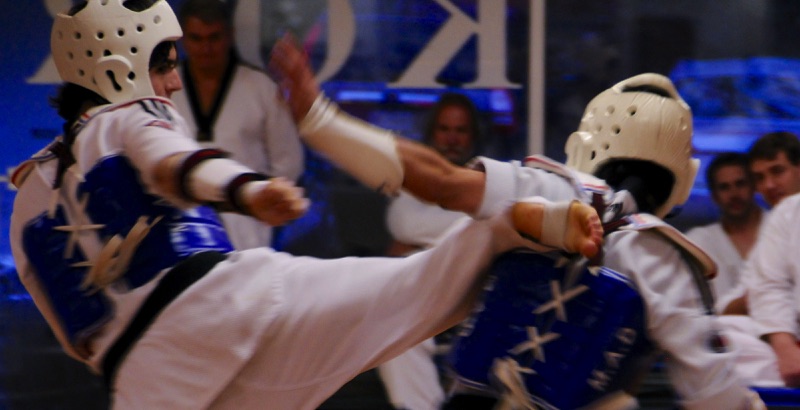 Taekwondo is a Korean art of unarmed combat, developed over 3000 years ago. Then it was called Tae Kyon, a form of foot fighting, combined with Soo Bak, a self-defense art that uses throws, joint manipulation.
Today, Taekwondo is an Olympic sport well known for its powerful kicks and fast footwork and is one of the most popular sports or martial arts in the world.
At Koryo, Taekwondo classes are taught by Grandmaster Phuong K. Hoang with over 50 years of experience, and has taught in Richmond since 1978.













Adults
All belts
12:00pm-1:00pm
Adults
All belts
12:00pm-1:00pm
Adults
All belts
12:00pm-1:00pm
Adult
All belt
6:30pm-7:30pm
Adults
All belts
6:30pm-7:30pm
Children A&B
White & Yellow
5:30pm-6:30pm
Children A&B
Green & Blue
5:30pm-6:30pm
Children A&B
Red Belts
5:30pm-6:30pm
Children A&B
Brown &Black
5:30pm-6:30pm
Children
All belts
5:30pm-6:30pm
Adults
All belts
6:30pm-7:30pm
Adults
All belts
11:00am-12:00pm
Children A&B
All belts
10:00am-11:00am




Adults
Blue belt and up
6:30pm-7:30pm
Children A: 5-8 years old
Children B: 9-12 years old
Adults: 13 years old and up
Please visit, call or email us to schedule a free trial class
SPECIAL OFFER: PAY 2 MONTHS GET 3RD MONTH FREE
For first time sign up only, call or email for details